Free Ipl Tickets To Attract Gst
Oct 23, 2018 By Admin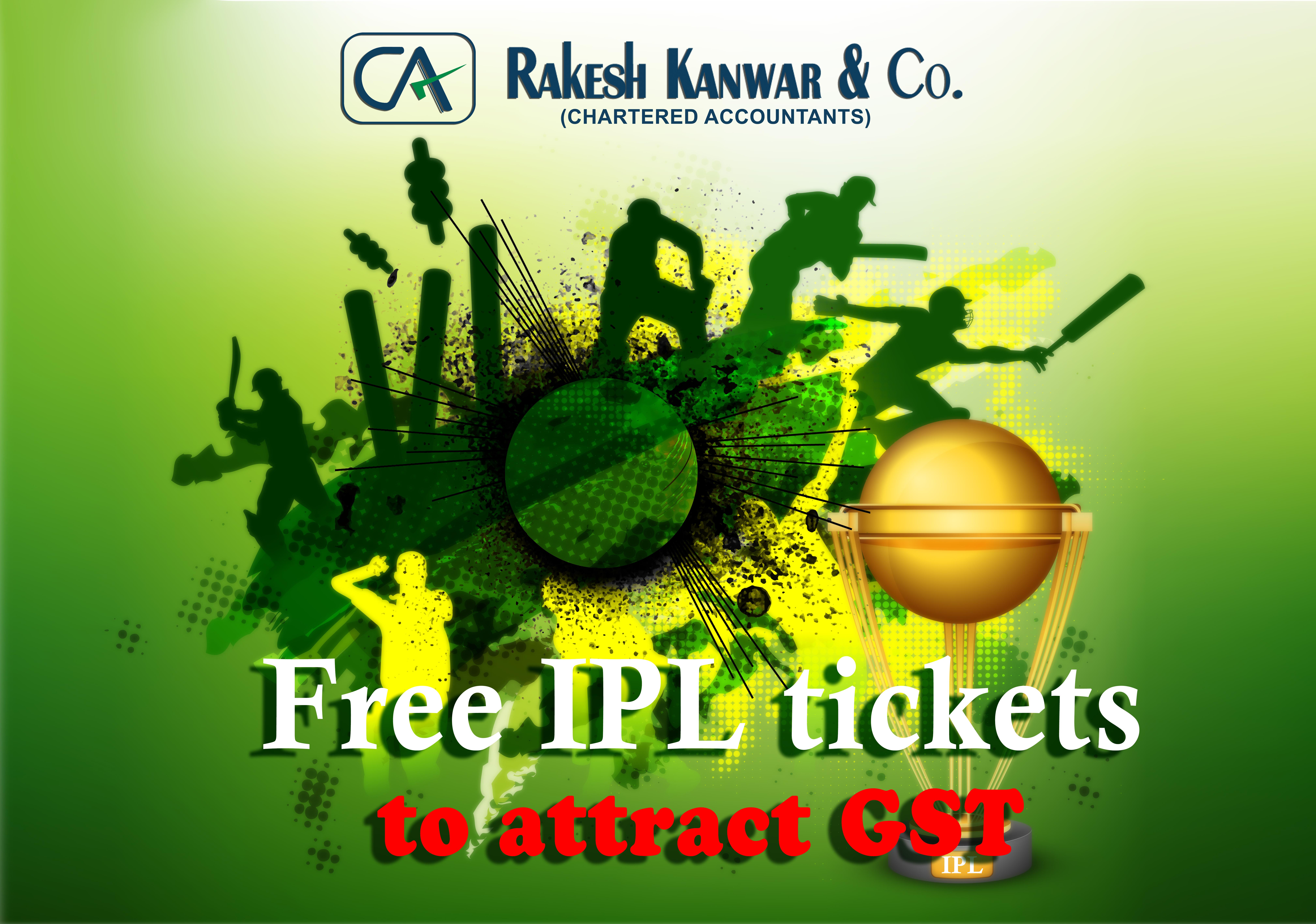 Free or Complimentary IPL Match ticket given by any franchise is now bound to attract GST. In a hearing of an application filed by KPH Dream Pvt. Ltd., the Authority for Advance Ruling (AAR) said. The Punjab bench of the AAR has ruled that providing complimentary tickets free of charge would be considered the supply of service and therefore is therefore bound to attract GST, which is 18% on sale of IPL Tickets.

AAR stated that the complimentary tickets given by any IPL Franchise would be covered by the term 'token' and 'voucher', the AAR said as per GST laws the monetary value of "forbearance would naturally be pegged to the amount of money charged from other persons not receiving the 'complimentary tickets' for availing the same services."

The move is supposed to make negative impact on the Franchise given that now they will have to keep a tally of number of free passes being issued and deposit tax under GST of 18% before hand to avoid any tax violation issues. Whereas the govt. is strict on the issue as it justifies the move saying that it's free entertainment service on your part and not on the part of Government whereas other taxpayers who are purchasing the IPL Tickets and are paying GST on it. Please mention in comments what do you think.



Published by : RAKESH KANWAR & CO.
For more news visit: https://www.rakeshkanwar.com
Add Comment