Registration Of Tds/ Tcs Deductors In Gst
Oct 19, 2018 By Admin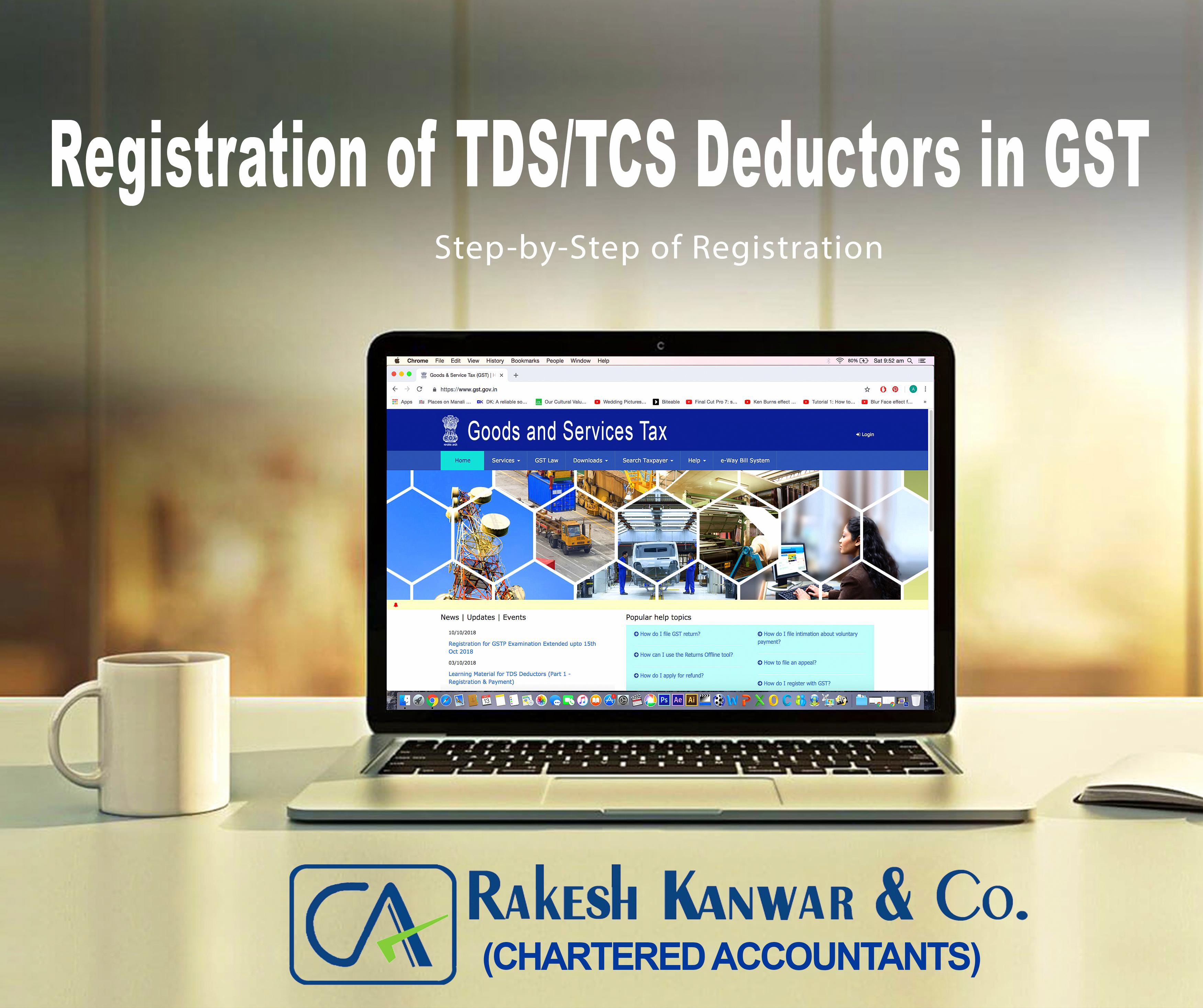 Section 24(vi) of GST Act, 2017 mandates for the Deductors of TDS to register under the act. Also the existing deductors under STDS/TCS under VAT will not be migrated to GST. As a result a deductor in GST will be required to get registered and obtain a GSTIN(Goods & Services Tax Identification Number) as a TDS Deductor. A deductor can register through an online process on a Govt. Portal www.gst.gov.in using their PAN/TAN.

Step 1: Generating User Credentials for Registration Application.

In this step we enter our details in the form to generate Temporary Reference Number(TRN), which is used as Login Credentials later on.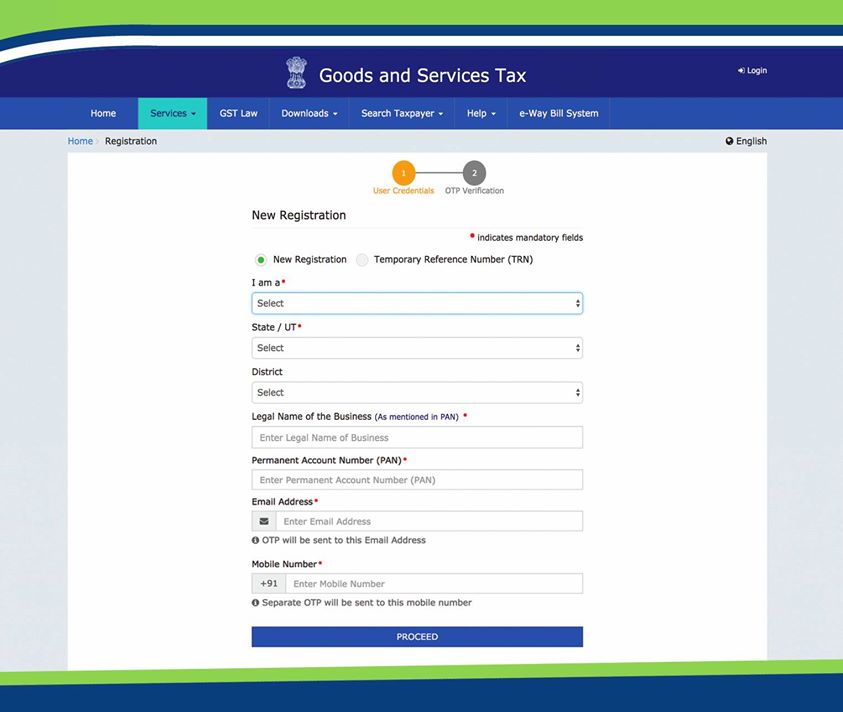 Step 1.1 Entering Personal Details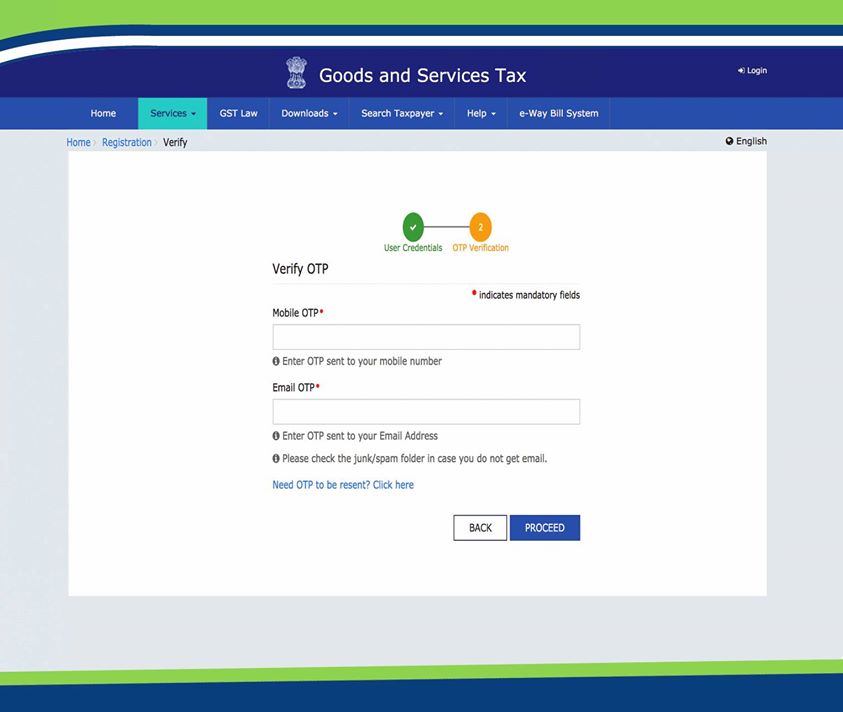 Step 1.2.1 Verifying Mobile No. & Email Id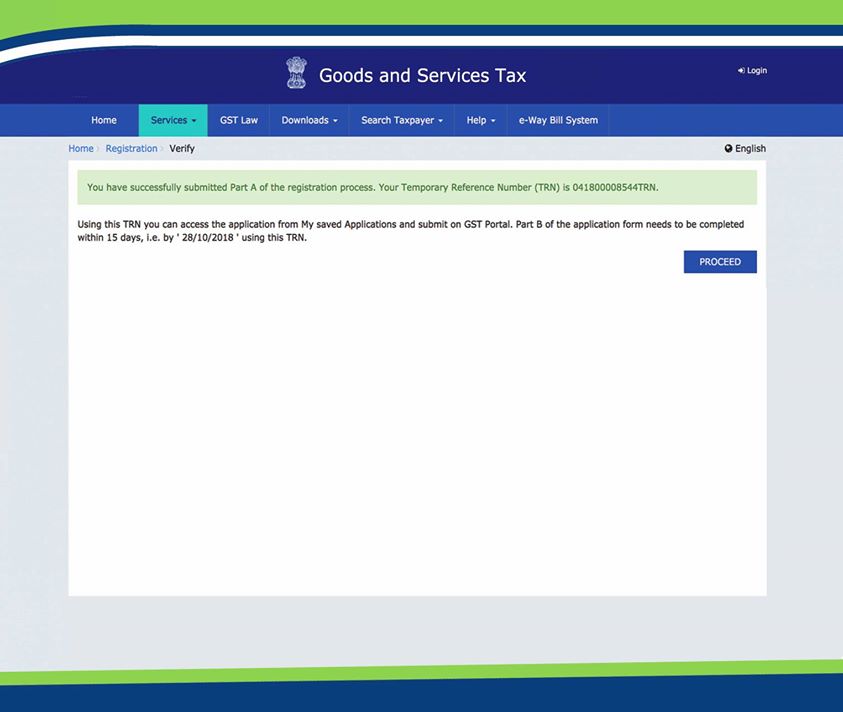 Step 1.2.2
Step 2: This step involves entering login details for filling up of Registration Form through Temporary Registration Number(TRN) which we generated in Previous Step after due verification through Mobile and Email.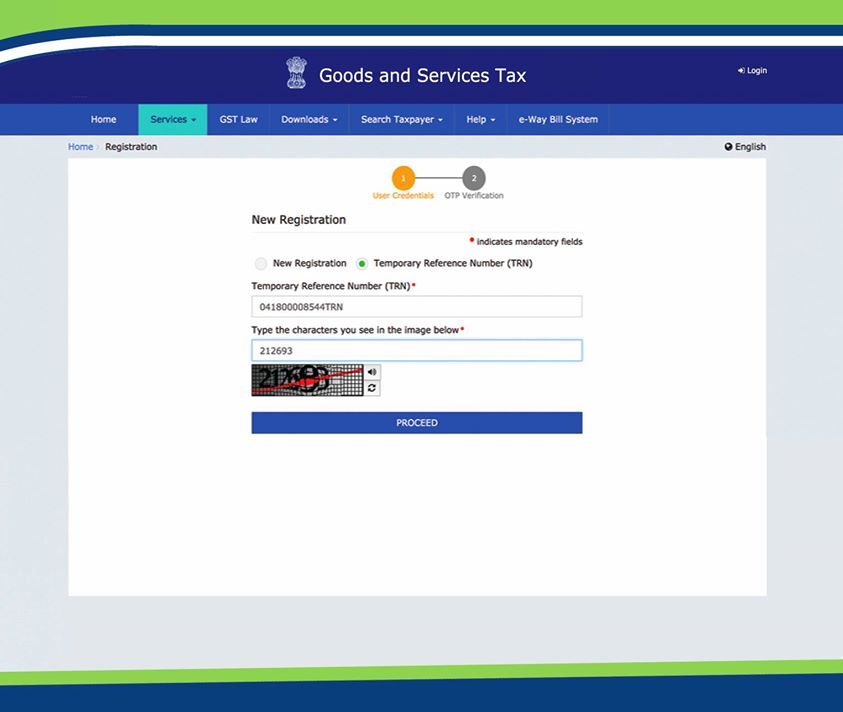 Step 2.1 Entering TRN for Login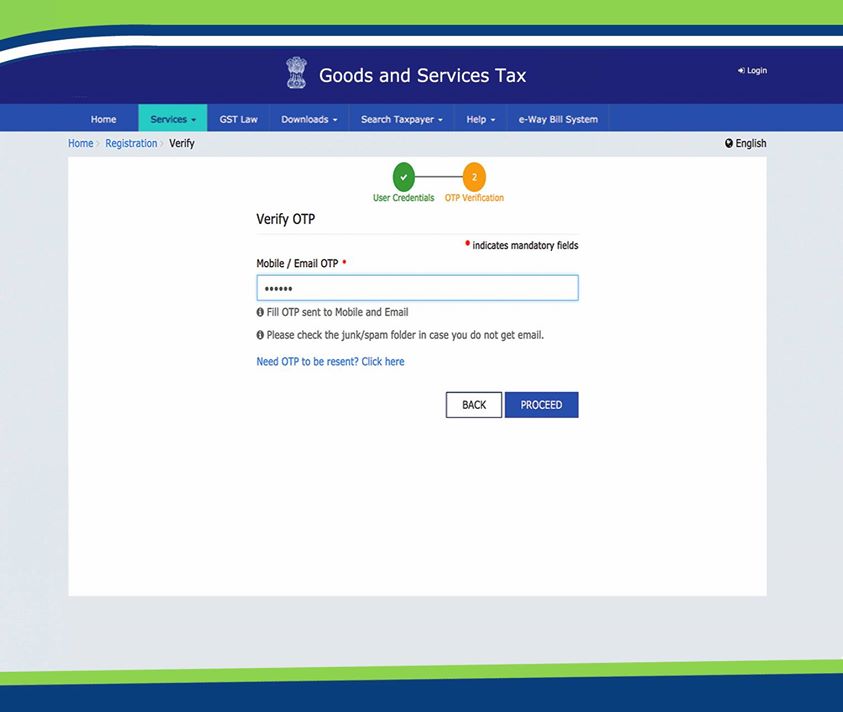 Step 2.2.1 Verification for Login into Registration Form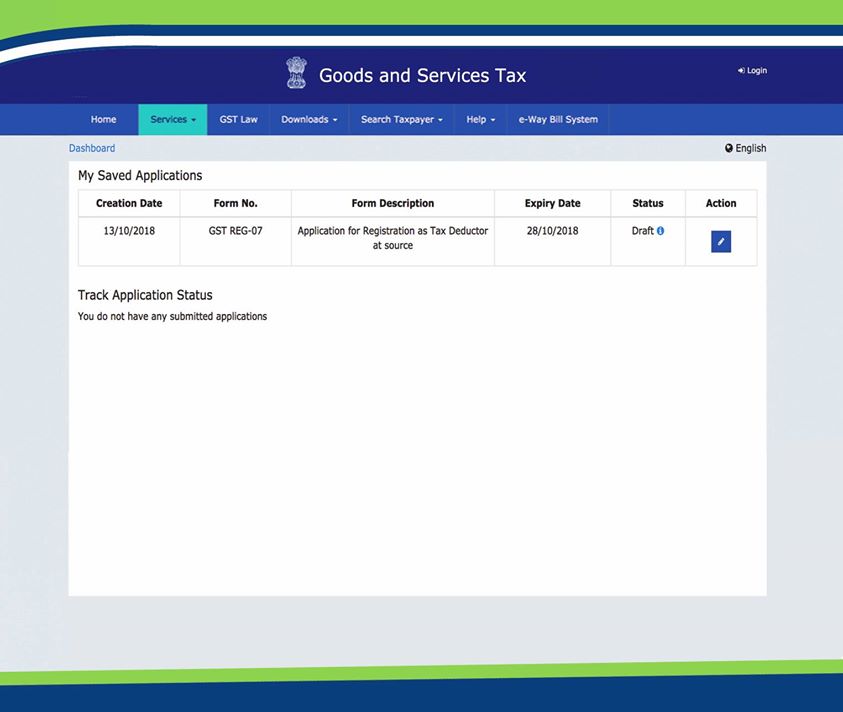 Step 2.2.2 Click blue button under 'Action' tab
Step 3: Filling up of Registration Form: Now you can fill up the Registration Form to get registered as TDS/TCS Deductor in GST.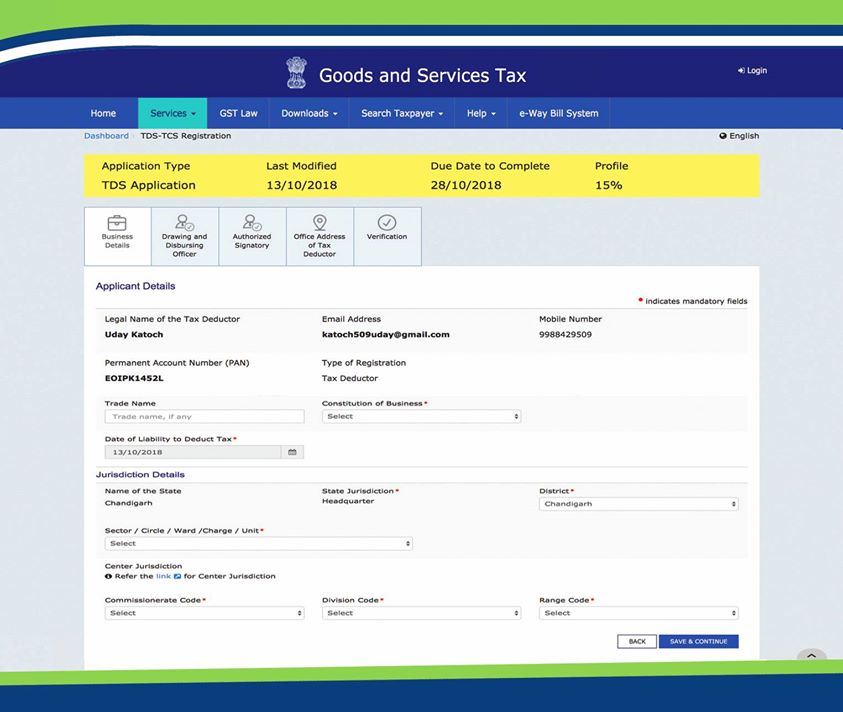 Step 3.1 Entering Business Details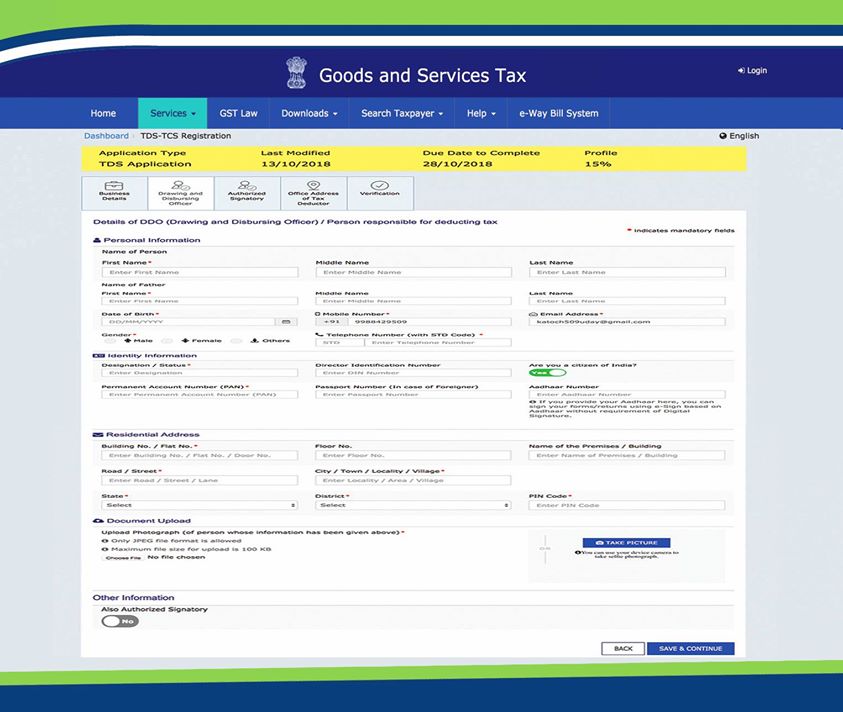 Step 3.2 Entering Details of DDO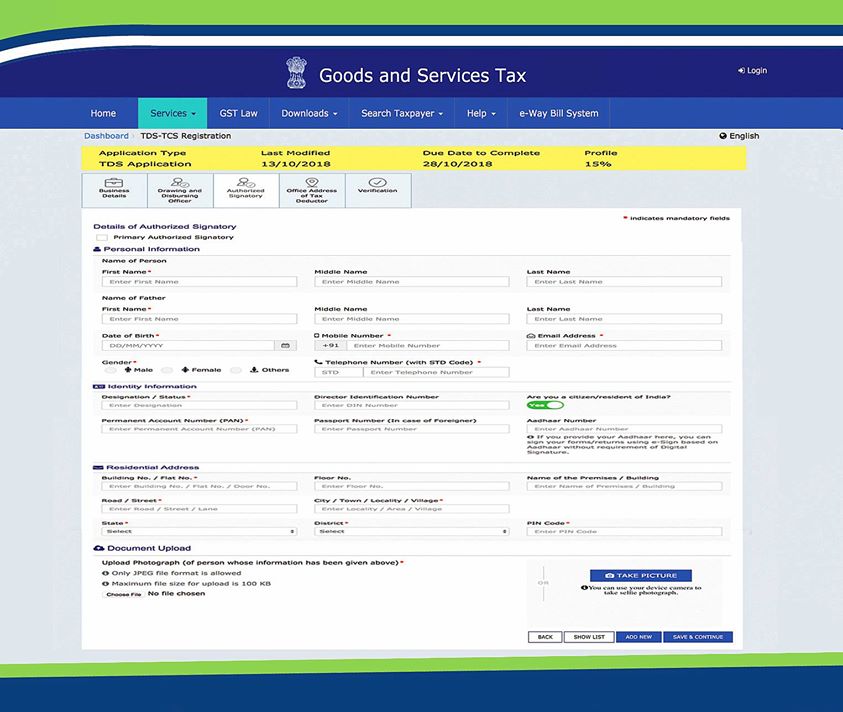 Step 3.3 Entering Details of Authorised Signatory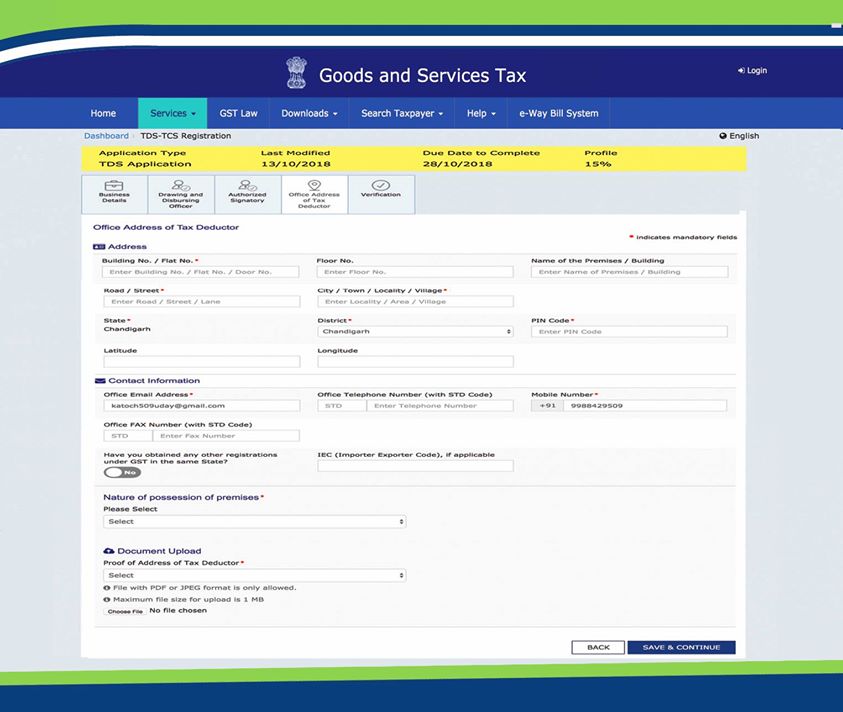 Step 3.4 Entering Office Address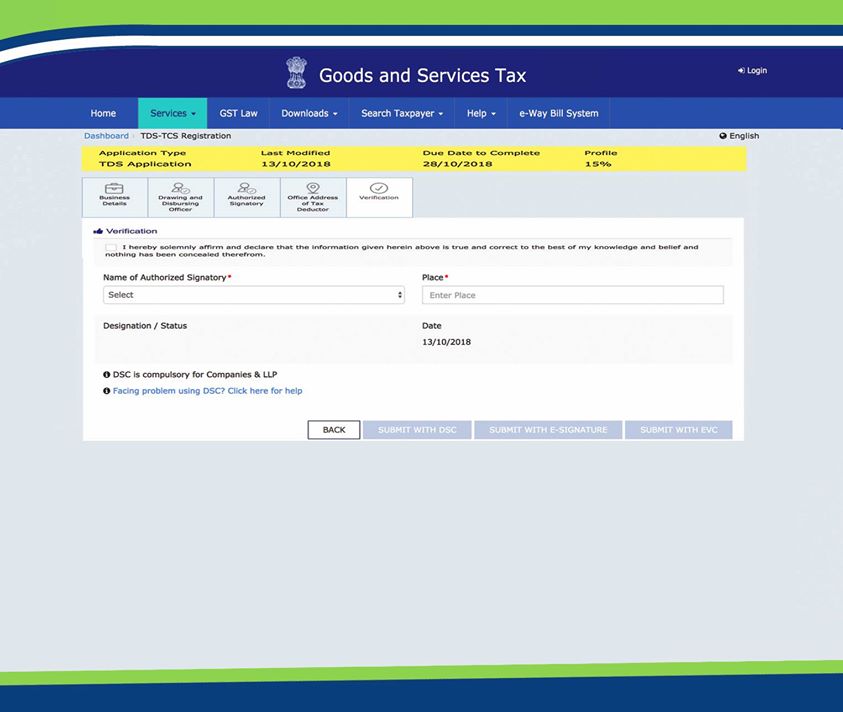 Step 3.5 Verifcation
Published by: RAKESH KANWAR & CO.
Add Comment